Deutsch |  Englisch |

Italienisch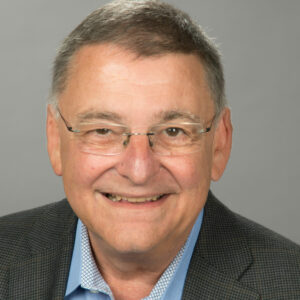 Particulars
Born in 1953 in Graach (Mosel). After acquiring his university entrance qualification at the Friedrich Wilhelm High School in Trier, he studied History, Political Science, and German at the universities of Trier, Bonn, and Münster. After passing the state examination and completing his doctorate (1981), Michael Matheus worked as a research associate in the Department of Medieval History at Trier University. From 1986 to 1988, he was in receipt of a scholarship from the German Research Foundation (DFG) and the German Historical Institute (DHI) in Rome.
In 1990, Michael Matheus received his postdoctoral lecturing qualification in Medieval History and Historical Regional Studies from Trier University. In 1990/91, he was a guest lecturer at the German Historical Institute in Rome and also taught at the Sapienza University of Rome. After working as a lecturer at Trier University in 1993, Michael Matheus was appointed Professor of Medieval History at the University GHS Essen.
In 1994, he was appointed to the Chair of Medieval and Early Modern History and Comparative Regional History at Johannes Gutenberg University Mainz and became Director of Section III at the Department of History; from 1994 to 2003 and from 2013 to 2020 and 2021/22, he was also first Chairman and Director of the
Institute of Historical Regional Studies at Mainz University
. From 2002 to 2012, he was Director of the
German Historical Institute in Rome
. Since 2011, Professor Dr. Michael Matheus has been one of the directors of the
Roman Institute of the Görres Society (RIGG)
. He was again working as a professor and Director of the Medieval and Early Modern History and Comparative Regional History section at Johannes Gutenberg University Mainz from 2012 to 2018. From 2013 to 2021 he was chairman of the
German Study Center in Venice
(Deutsches Studienzentrum in Venedig).
Specific research interests
Comparatist studies of the history of Germany and Italy in the high and late middle ages in the following research areas: the history of rural and urban settlements, the history of wine, the history of education and universities, the history of technology, the history of hospitals and welfare institutions, the history of pilgrims, the history of national research cultures in a European context. Frequently, these studies consider processes of cultural transfer, of interconnection, of networking and of perception.
Publications
Scholarships and awards
Stipendiary of the Cusanuswerk episcopal scholarship foundation

Stipendiary of the German National Academic Foundation

Trier Award for the dissertation "Trier am Ende des Mittelalters" (Trier at the End of the Middle Ages) (1982)

Post-doctoral stipendary of the German Research Foundation (1985-1987)

Stipendiary of the German Historical Institute in Rome (1987-1988)

Winner of the Rhineland-Palatinate multimedia state competition, "Internet für alle" (Internet for everyone) (2001)

Winner of the Premio Federichino of the Society for Staufen history in Göppingen, of the Fondazione Federico II Hohenstaufen Jesi, and the Fondazione Federico II Palermo (2007)
Academic administrative posts at Johannes Gutenberg University Mainz (selected)
Member of the Faculty Council of Faculty 16 (1995-2002)

Chairman of the Faculty Committee for Graduate Student Scholarships (1995-2002)

Executive Director of the Department of History (1996-1997)

Member of the Senate Committee for Structural Planning and Budget Affairs (1997-2001)

Member of the General Assembly of Johannes Gutenberg University Mainz (1997-1999)

Member of the University Senate (1999-2002)

Member of the Board of the Mainz University Fund Foundation (1999-2014)

Associate member of the executive committee of the Gutenberg Research College (since 2013)
Member of the Supervisory Board of the Mainz University Fund Foundation (since 2014)
Memberships (selected)
Member of numerous regional history committees and advisory boards

Member of the Board of the Society for Rhenish History / Cologne

Member of the Academic Advisory Board of the Arye Maimon Institute of Jewish History / Trier

Member of the Academic Advisory Board of the Society for Wine History / Wiesbaden

Member of the Board of Trustees for Comparative Urban History / Münster

Member of the Consiglio Generale of the Fondazioni Roffredo Caetani

Member of the Comitato Scientifico of the Centro Studi sul Tardo Medioevo di S. Miniato

Member of the Comitato Scientifico-Giuria del Premio Internazionale Ascoli Piceno

Member oft he Academic Advisory Board of the Associazione di Amici dell'Archivio della Congregazione per la Dottrina della Fede

Member of the Comitato Scientifico of the Brixia Sacra series

Member of the Comitato di Direzione of the journal Società e Storia

Member of the Comitato Scientifico of the Nuovi Studi Storici series

Member of the Comitato direttivo del Centro di studi per la storia delle campagne e del lavoro contadino, Montalcino

Member of the editorial board of the Journal of Medieval History, Elsevier, London

Member of the Comitato scientifico Mediterranea Collana di studi storici n.s. (since 2012)

Cofounder and representative spokesman of the interdisciplinary workgroup (IAK) Italy at the Johannes Gutenberg-Universität Mainz (since 2014)
Member of the Committee "Corpus of the History of the Jews" (since 2015)
Member of the scientific board of advisers for the exhibition "Richard Lionheart. King - Knight - Prisoner", Historisches Museum der Pfalz Speyer (since 2015)
Member of the scientific board of advisers for the exhibition "70 Years of regional Archaeology in Rhineland-Palatinate", Generaldirektion Kulturelles Erbe Rheinland-Pfalz (since 2015)
Member of the scientific board of the "Gesamtverein der deutschen Geschichts- und Altertumsvereine e.V." (since 2015)
Member of the Comitato scientifico per le Celebrazioni del IX centenario della genesi del Comunie di Bologna (2016)
Member of the Comité de rédaction Food & History
Member of the Comitato Nazionale and Giunta Scientifica VII Centenario della morte di Bonifacio VIII (2003-2007)

Member of various committees of the Istituto storico italo-germanico and the Fondazione Bruno Kessler in Trient (2003-2010)

Member of the Academic Board of Trustess for the "Herzog von Arenberg" history prize / Edingen (1997-2012)

Member of the Board of Trustees of the German Study Center Venice (2005-2013)
Editorships
Economic history of the Rhineland-Palatinate region. Publications of the Institut für Geschichtliche Landeskunde an der Universität Mainz e. V. (from 2020).
Co-editor of the series Mainzer Beiträge zur Demokratiegeschichte. Publications of the Institut für Geschichtliche Landeskunde an der Universität Mainz e. V. (from 2019).

Co-editor of the series "Die Päpste" (The Popes), Schnell & Steiner Verlag, Regensburg (from 2016)

Library of the German Historical Institute in Rome, Max Niemeyer Verlag, Tübingen, from Vol. 105 to Vol. 129 (2003-2014)

Historical Regional Studies. Publications of the Institute of Historical Regional Studies at Mainz University, Franz Steiner Verlag, Stuttgart, Vol. 42 (1995) – Vol. 50 (2000), Vol. 52 (2001) – 55 (2002)

Mainz lectures. Lecture series of the Institute of Historical Regional Studies at Mainz University, Franz Steiner Verlag, Stuttgart, founded 1995

Sources and Research from Italian Archives and Libraries, Max Niemeyer Verlag, Tübingen, from Vol. 82 to Vol. 93 (2002-2013)

Ricerche dell'Istituto Storico Germanico di Roma, Viella, Rom, from Vol. 1 to Vol. 9 (2007-2012)

Co-editor of the monograph series on the history of the Middle Ages, Anton Hiersemann Verlag, Stuttgart (from 2007)

Studi. Series of the German Study Centre in Venice / Centro Tedesco di Studi Veneziani, New Sequence (from Vol. XIII)
Other posts
Partnership representative of Johannes Gutenberg University Mainz at the Collegio Ghislieri and the Collegio Nuovo in Pavia (since 1998)

Ombudsman lecturer of the German National Academic Foundation for scholars in Rome (2005-2012)

Vice President of the Society for Wine History / Wiesbaden (2000-2003)

Spokesman for the Directors / the Directors' Assembly of the Max Weber Foundation (DGIA) (2007-2011)

Member of the "Das historische Buch" jury (h-soz-u-kult)